Many thanks to Dan Wilson
Here's a brief description for install... On the older XS650 ('70,'71,'72, &'73) there's no barb on the intake manifold and no one that I know of sells an intake manifold with the barb feature while keeping the same angle as stock. To get the carbs in sync--you have two options-- install barbs on the carbs or add them to intake guide of the head. I opted for the carbs--- a lot easier. So here are 5 pics and a little description for each: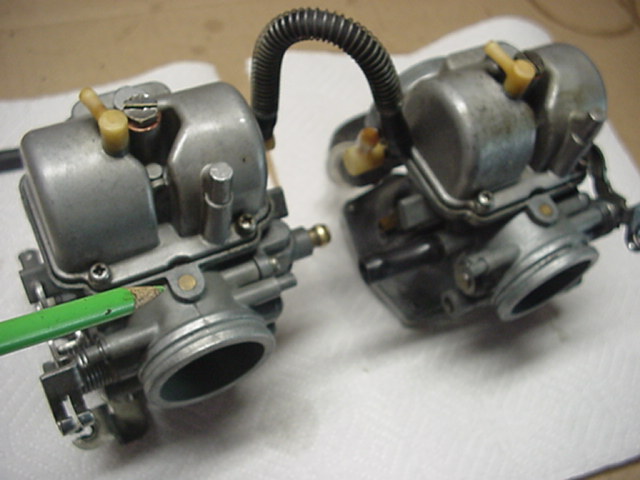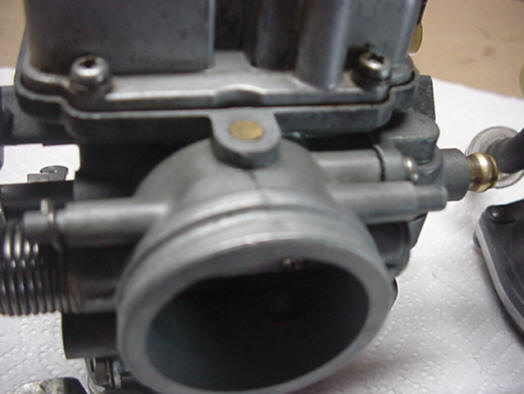 My green pencil pointer showing the brass plugs on the underside of the front of the carb Just a closer picture of the brass plug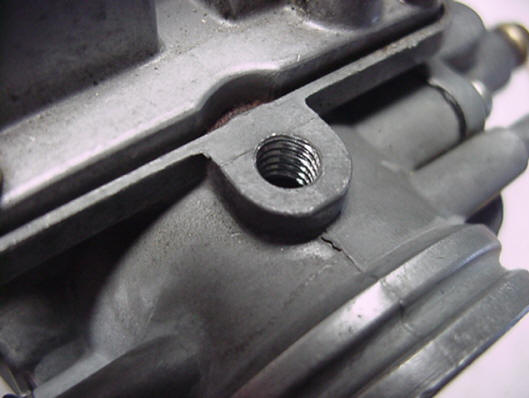 A shot of carb with the brass plug drilled out--fairly easy (small bit to center hole--then bigger) The size of the hole doesn't need changing--ready for tapping (6mmx1.0).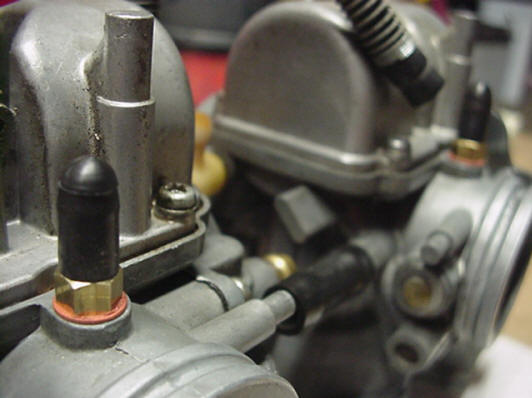 The barbs installed that I got from MMM (6mm) and ready for the manometer--easy breezy....